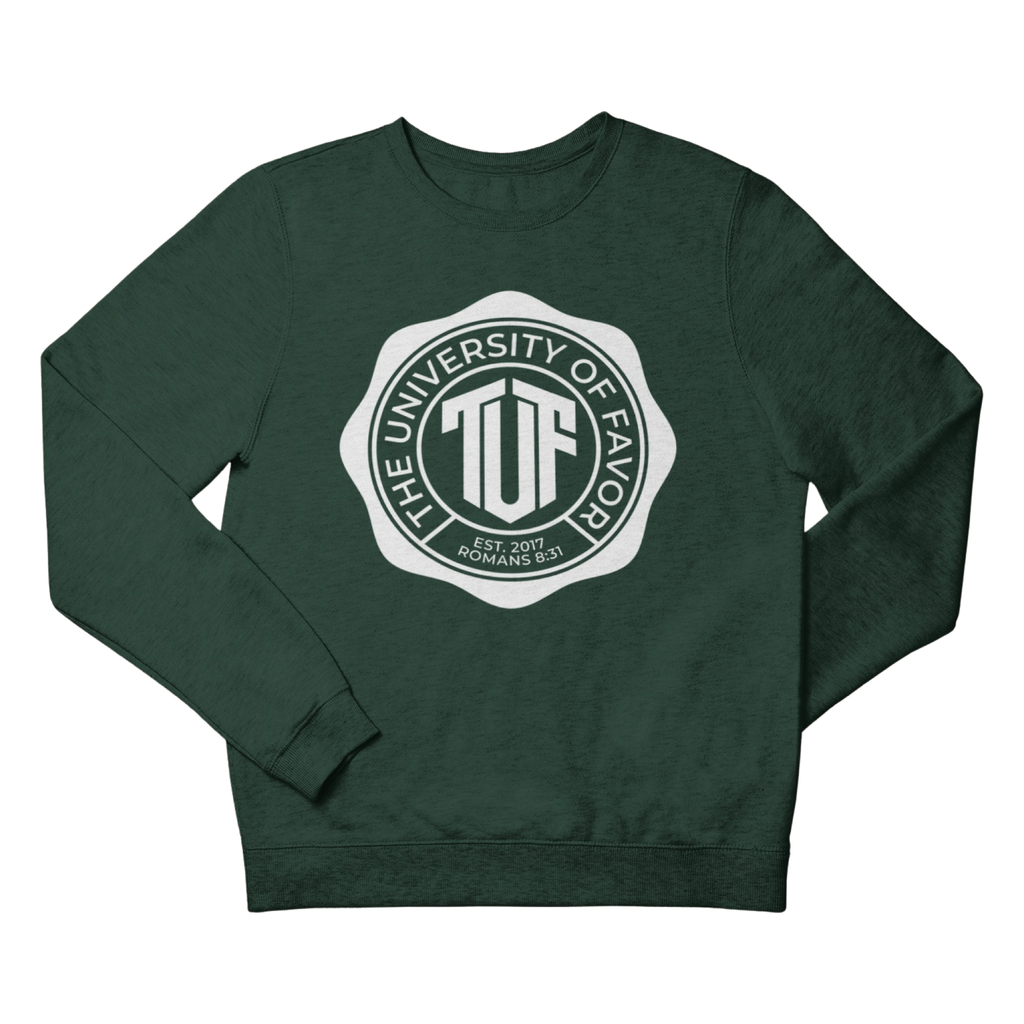 The University of Favor Crew
The University of Favor Crew
I'm a proud alumni of The University of Favor. TUF is the school where God's outcomes aren't based on what you've done or not done. You passed because he wanted you to, you got promoted because he promised you, and it's nothing and no one can stop it. At TUF, it's not about your works but it's about God's heart and hand! 
Product details: This hoodie features classic design that's perfect for casual days and an elevated night. It's a  blend of airlume and ring spun cotton and soft polyester fleece that's gives maximum warmth and a lush feel. The hoodie adjuster comes in a contrasting white for a color block pop.
Color may be enhanced to highlight the detail of the design. Meadow is similar to deep forest green.